Late reply but wanted to say I had a blast at the Con. Wow...what an experience. It was my very first convention of any kind and it was definatly worth every single penny.
The WoW pvp tournament was awesome to watch.
The art panel was great (I'm a artist myself) it was awesome to see them draw live.
But the best thing about all this...was meeting 22 fellow guildmates, lol! It was great to be able to put faces to the voices I've heard over 'Vent', for around 4 years. Great people...never a dull moment.
Definatly something I hope to do again next year.
Oh yeah....Me and Chris Metzen O.O I'm a giant.....if you can't tell...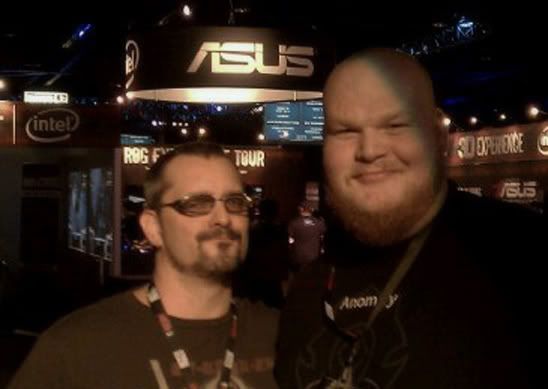 One last thing...scroll to 8:40 in this video. After his speech I felt inspired to give a shout out to Grom Hellscream (my fav character in Warcraft lore) After the crowd settled down.
http://www.youtube.com/watch?v=0Br-hYkq32M
Really an....epic time. I have pictures I hope to post too, soon as I can extract them from my phone I'll post up more.