(Always wanted to do a class suggestion thing, so here's mine)
There's a potential power that's untapped in Warcraft. And it's stuff like stone/metal. But yet... it's alive, just like all of nature. Or at least that's what I'm gathering here. I think the Old Gods know a lot more than we do, so let's let them take the stage:
#1
Quote:
All places, all things have souls. All souls can be devoured.
Everything is alive, according to Yogg Saron. Everything has a soul.
#2
Quote:
The giant rook watches from the dead trees. Nothing breathes beneath his shadow.
Karazhan, most likely. It's alive, and possibly malicious in nature.
What if new types of 'druids', or whatever you wanted to call them started showing up that attempted to commune with stone, metal, what have you? Perhaps a cult that wanted to solve the mysteries of things like Karazhan but ended up realizing it can be used as a power. Drawing energy/power from different types of structures would yield a different, secondary effect.
For example, if you're on the 'Karazhan talent tree' your armor would be shadow/void-infused. If you're say, taking power from the 'Sulfuron Keep talent tree', your attacks could be infused with flame.
Ultimate talents could be them summoning the spirit/avatar of these colossal structures to fight for them. e.g. "Manifestation of Karazhan" - A creature of madness.
The product would be them encasing themselves in a metal combat suit. Perhaps partially at first:
Like arm attachments for extra damage, leg attachments for extra speed.
Hell, even summoning up shields of stone/metal to suit their needs. Creating a dome around themselves for full temporary protection. Even manipulate the ground they are on and creating a metal surface, which they can then make slippery from their Abyssal Maw armor set. Causing PvP foes to slip/slow down or whatever.
A combat suit of full Saronite? Hell yeah. This comes to mind as a potential form (Cooldown):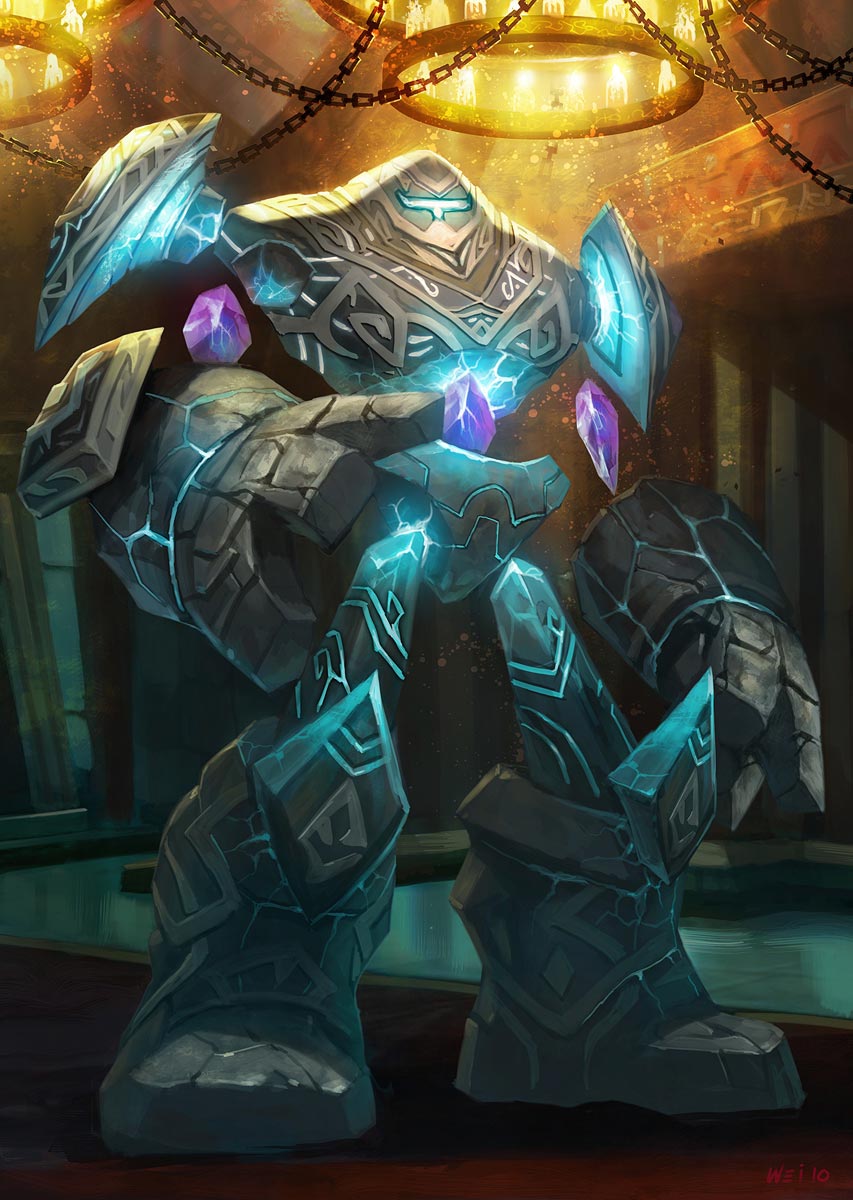 Or something like this for armor:
(Don't mind what it actually is, I just like the look)
Thoughts?